Tires are the single most important safety feature on your car. They are the only thing that connects the car to the road, and life-saving technologies like antilock brakes and electronic stability control cannot do their job if the tires don't have a good grip on the pavement.
As the adage goes, nothing lasts forever. Car owners still need to replace their tires a few times or more throughout the life of a typical vehicle. Despite advances in longer-lasting tires, actual tread life will vary by car type, tire type (such as all season or high performance), driving aggressiveness, and even road and weather conditions. Proper maintenance and responsible driving can maximize the mileage in a set of tires.
We offer these services to help you prolong the life of your tires.
Alignments
Wheel alignment (or simply alignment) is standard car maintenance that involves adjusting the angles of the wheels so that they are set to the manufacturer's specifications. The main purpose is to let the suspension and the steering systems operate at their desired angles - this reduces tire wear. Alignment is a complicated process and not all mechanics get it right. To have experts handle your car's alignment, visit Action Auto Services, Inc..
Balancing
If you feel excessive vibration in the car, or wobbling of the steering wheel, your tires may be unbalanced. Action Auto Services, Inc. has the professional equipment and technicians to measure the balance of your vehicle's tires and make necessary corrections. Call us at 224-801-6094 if you have questions, or contact us so we can evaluate your tires.
Repairs
An incorrectly repaired tire could pose a safety hazard to you and your passengers. At Action Auto Services, Inc., our tire experts will determine whether your tires are able to be repaired, or if they need to be replaced. If the tires are repairable, our certified technicians will make sure they are repaired correctly and get you back on the road.
Tire Inspection
It is recommended that tires, including the spare, be periodically inspected by a tire service professional during routine maintenance intervals such as oil changes and tire rotations. We will inspect the tire tread and sidewalls for irregular tread wear, cracking, scrapes, bulges, cuts, snags, foreign objects or other damage resulting from use. We will remove any stones, glass, foreign objects, etc. embedded in the tread to prevent further damage. Even minor damage can lead to further injury and eventual tire failure. Tires with excessive cracking on the tread or sidewall(s) should be removed from service. This is typically caused by under inflation, over loading, improper storage, and/or improper long-term parking.
Tire Rotation
Tire rotation is the practice of moving the wheels and tires of an automobile from one position to another, to ensure even tire wear, which extends the useful life of a set of tires. Rotation is important because each tire on a car carries a different amount of weight, making them wear at different rates. By rotating them, you basically even out those differences. Your owner's manual will tell you how often to rotate your tires, but as a rule of thumb, it should be done every 5,000 to 8,000 miles.
We Offer Most Major Brands of Tires
At Action Auto Services, Inc., we understand that tires are an important part of your car. The quality of tires and material used on them highly affects the vehicle's performance. Their main purpose is to protect the wheel's rims and improve vehicle performance. For this reason, we only deal with brand name tires. Also, we offer fleet tire management services to ensure you are getting the best value, fuel economy, and life from your tires.
Once a need for new tires is determined, it is necessary to identify the best tires for your vehicle and driving demands. Look for tires that do well in tests for braking, handling, and resistance to hydroplaning. Winter traction should also be considered, if applicable. Let tread wear, ride comfort, noise, and rolling resistance be tiebreakers. Trust the tire experts at Action Auto Services, Inc. to help you choose the right tires for your vehicle.
We offer most major brands of tires. These are a few of our preferred brands.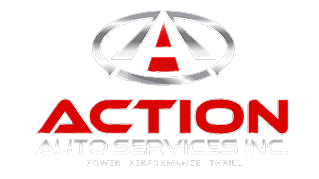 Tires
, near
Palatine, IL
06/17/2021
I had an appointment at another shop that was a installer for tires that I had purchased at Tire Rack (Pep Boys Palatine). When I got there at my scheduled appointment time they told me it would be at least a two hour wait before they got to my car. I asked what was the purpose of making an appointment then? I then asked how much additional fees would be for installing my tires as their fee was advertised as $78. I realized that my car had tire pressure sensors and it was a good idea to replace them while the tires were off the rims. I had priced what Tire pressure sensors for my car would cost before I got to their shop. The price varied from different sources but the range was from $30 to $80 each. I figured on the high end as I was a new customer to them. So in my mind $80 X 4 = $320 + $78 install = $398 + tax $40 Total around $438. They said $548!!! I said what is the extra $110 for. Pep Boys says to program the sensors. At this point I was furious, so I said forget it I'll take my tires somewhere else. I went down the street to Action Auto where the owner Ira, listened to my story and took my car in without an appointment. They then removed my tires and tire pressure sensors and mounted my new tires with new tire pressure sensors, balanced the tires and reprogrammed the tire sensors to be compatible with my cars system. They even checked and doubled checked that all four tire sensors were showing the correct tire pressures. The cost for all these services with tax out the door $318. $318 vs. Pep Boys $548 not to mention them telling me I would have to wait at least two hours before they could get to my scheduled appointment, I guess I made the right decision plus I saved $230! Thanks Ira, Jose and Mike!!!!!!!
Reviews
Ira and his team are top-notch, and then some. As someone who has *zero* automobile (I'm the guy who pops the hood and says "yep, that's the engine.") I've always been nervous when dealing with mechanics, but never once have I been talked down to when working with them. If you're looking for an independent shop that will see you as a person, not just a customer, Action Auto is the place for you.

Chris Otto, 04/02/2022

Friendly, fast and honest. Everything you can ask for from an independent auto repair shop.

Matthew Wittman, 02/10/2022

Renee Knepp, 01/30/2022